© 2010 Karen Lynn Berrios, DMD.  All rights reserved.

3100 Levick Street, Philadelphia, PA 19149 | email:  berriosdmd@gmail.com | call: (215) 288-2063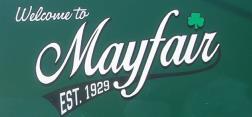 Family & Cosmetic Dentistry

Creating happy smiles for over 17 years!

Dr. Karen Berrios has been providing quality dental services since she opened her doors in 1999. When you visit our office, your smile is our top priority.

All that is good begins with a SMILE:)

Our entire team is dedicated to providing you with the personalized, gentle care that you deserve. We strive to provide you with the best dental experience in the Northeast Philadelphia area.

Part of our commitment to you, as our patient, includes providing you information that will help you to make more informed decisions about your dental health.  Let us help you achieve your best, and most healthy smile.

HELP US HELP YOU

We are always looking to improve ourselves. If you have ideas how we can serve you better, we'd love to hear from you.

Send us a quick note using the form to the right or call us at (215) 288-2063.

Name:

Email:

Question/Comment:

HOURS by APPOINTMENT

Monday & Friday 9AM-6PM EST

Saturday  9AM-2PM EST